Put on your Poker face!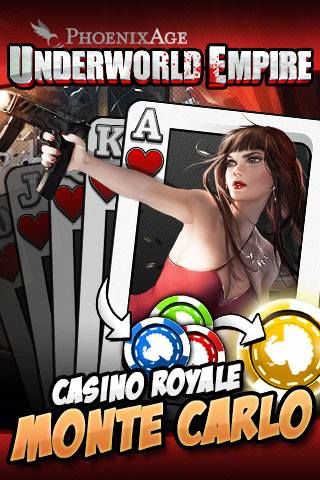 Casino Royale: Monte Carlo
Casino Royale: Monte Carlo officially starts today (11/26/14).
Run time
: 11/26/14 to 12/1/14, 12:00 PM Noon Pacific Time
How to play
:
1. Kill Bosses, Do Jobs, and Execute players to gain cards.
2. Combine cards in Tech Lab to make colored chips.
3. Combine 1x each colored chip in Tech lab to make a GOLD chip. (Gold chip can't be stolen)
4. Collect as many Gold chips as you can to earn greater rewards.
*
Rewards are given 3 days after the event.
*
Execute players to steal items and chips.
Enjoy!
- Tank